The jewel of SEL exhibition is our main centerpiece which is a cylindrical aquarium tank which holds up to 72,000 liters of salt water which hosts a jacket leg with fish and marine animals based on our local ecosystem which can be found under a rig. This enable us to see first hand how life thriving under the rig and the beauty of corals and colorful life around it.
Around the Aqualab there are also other types of ecosystem such as brackish water, coral and even a touch pond where visitors can touch our soft and friendly marine animals.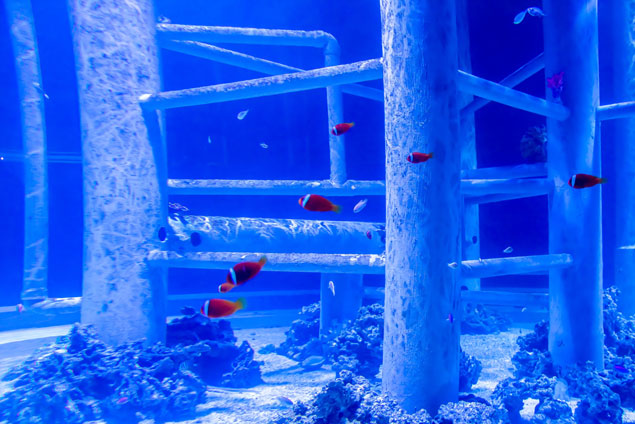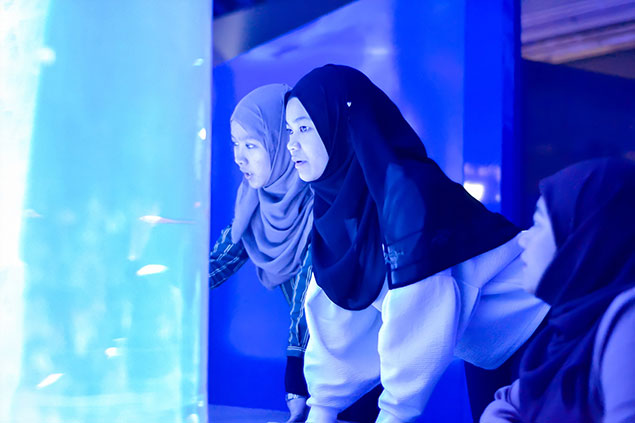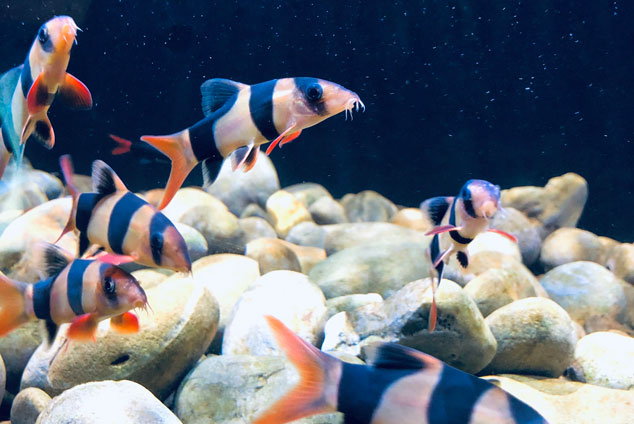 Aqualab ecosystem's and marine animals
Description
Have you ever wondered what type of animals live in our ocean? Come enjoy our AquaShow, where you will get to explore our AquaLab zone and discover the various marine and freshwater animals thriving in Brunei's waters. Dive deeper and interact with a few of our live marine animals at our Touch Pond!
Objectives
To educate our visitors about the different aquatic animals living in our ocean
To spark curiosity in young children for the ocean through interactive performances
To provide real-life exposure on marine life through our Touch Pond