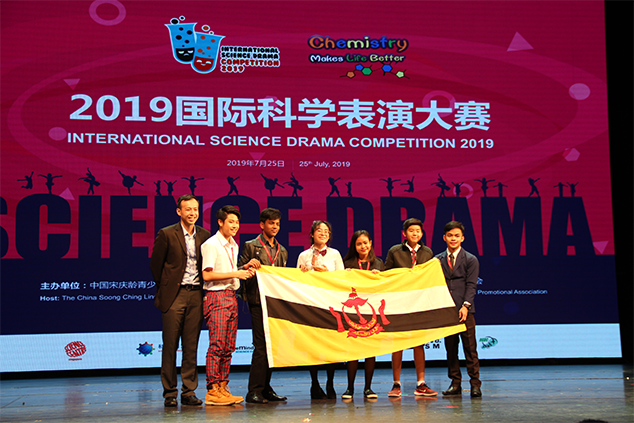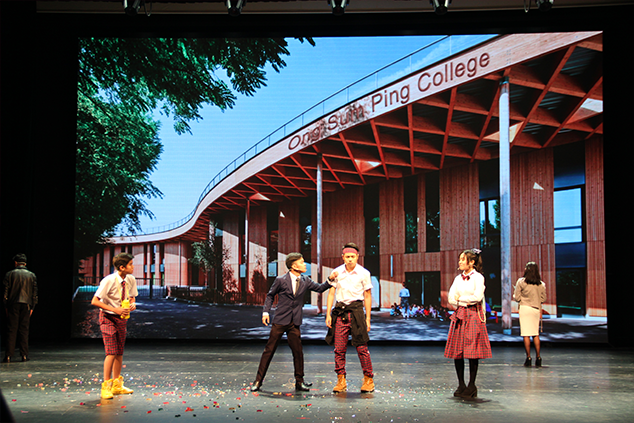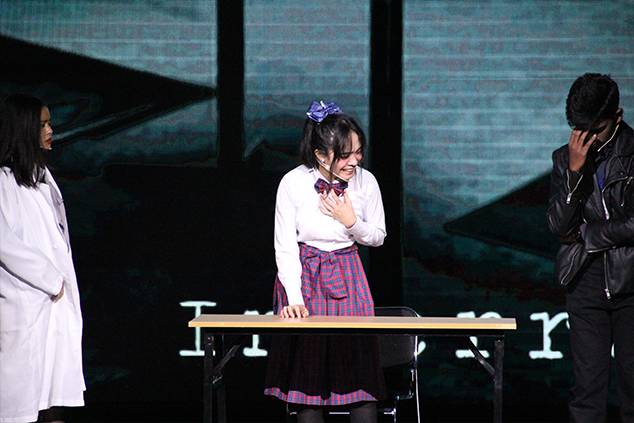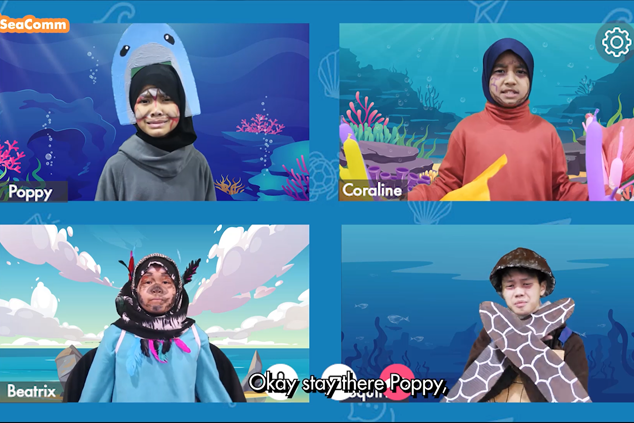 The International Science Drama Competition (ISDC) is an annual competition that aims to promote science through drama, allowing participants to showcase their scientific knowledge with a dramatic flair.
The students will be  performing a 7 minute skit on a big stage with a large audience that comes all the way from Thailand, Singapore, Philippines and many more.
Being part of the competition, participants are given the creative freedom to express their talents while being trained by the Science Communicators. This helps enhance their creativity skills while also leveling up their science knowledge. The audience will be entertained with thought provoking science dramas, that will encourage them to learn more about the science that are performed.
International Science Drama Competition also pushes the participants to communicate with one another and build teamwork in order to present the very best performance. They are disciplined to be dedicated and hardworking in their journey to win the prize.
For students who are looking for a much bigger stage to showcase their talents and a huge challenge to test their capabilities, International Science Drama Competition Brunei welcomes you to be part of the team.
What is International Science Drama Competition?
It is an annual event aimed to promote science through performing arts and drama, and this will be the fourth time SEL is representing Brunei at the competition. The competition was introduced by Singapore Science Center and has brought together participants from different centers such as the Singapore Science Center, Petrosains Malaysia, Mind Museum Philippines, National Museum Thailand, Questacon Australia and more.
When is International Science Drama Competition 2023?
It will be held in August 2023. Confirmed dates will be announced further.
Where will the International Science Drama Competition 2023 be held?
At National Science Museum, Bangkok, Thailand.
What will you be provided with?
Seria Energy Lab (SEL) will provide you with the following:
Return air flight tickets to Bangkok, Thailand
Accommodation in Bangkok, Thailand
Minimal per diem throughout your stay in Bangkok, Thailand
Training for the competition
Format of competition?
All performances to be done under 7 minutes. Exceeded 7 minutes, penalty will be imposed.
All performances should follow the theme set by the competition's organizer.
The performance must combine both science and drama together.
How do I participate for this competition?
Each Secondary school or organization are only allowed to register maximum of 2 teams.
Each team is only allowed to have a maximum of 6 participants including backstage crews.*
Performance should be delivered in English language only.
All sources of storyline, music and other forms of media to be used in the performance shall be credited and acknowledged properly.
All participants representing the School or organization must be a current member of that School or organization.
Registration to be done via filling out an online form by scanning the QR code below and to be submitted not later than 20th February 2023.
*Any additional information provided by the organizers will be updated accordingly.
Requirements needed to be part of the team?
Aged between 12 – 18 years old.
A student at any schools in Brunei Darussalam.
No transportation problem.
Able to commit to rehearsal sessions.
Able to perform to live audience.
Have a valid passport and able to travel overseas in case the competition is held in-person.
Training will be provided but cast members must be willing and committed to learn.
What is the theme for the competition this year?
The theme for ISDC 2023 is "Producing Green, Consuming Clean."
Important dates to remember:
20th January – 28th February 2023: Casting call for auditions
17th and 19th March 2023: Auditions at Seria Energy Lab
May – July 2023: Training and rehearsals (specific dates will be shared with successful applicants)
August 2023*: Grand finals at Host Country**
* Specific date is yet to be provided by the organizers
** Depending on the health situation nearing the date of the event, the finals may be conducted either virtually or in-person
Judging Criteria:
Scientific content: 20%
Cast performance: 20%
Overall presentation: 30%
Creativity: 30%
*backstage crew(s) can only assist with placing props on stage, controlling AV and helping cast members at the backstage.