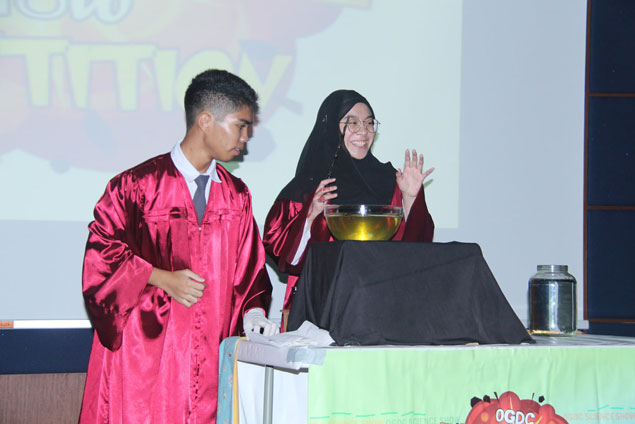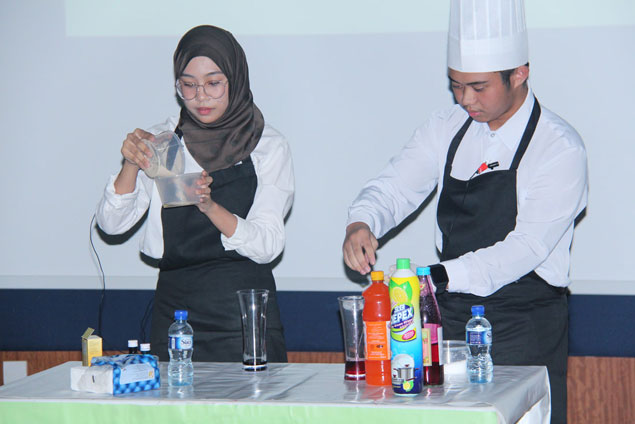 Description
Seria Energy Lab (SEL) Science Show Competition is one of the iconic program owned by Oil and Gas Discovery Center (OGDC) which started back in 2015. It is a learning approach that demonstrates series of science experiments to an audience whereby performers will be sharing many interesting science facts paired with amazing performance! Besides creating spark in participants' creativity, it also gives them the space to be innovative with their ideas. Improving science communication skills as well as to inspire the audience, this competition could be a driving factor to encourage people from all walks of life to know more and understand better about STEM education.
Objectives
Stimulating creativity skills and innovative thinking through science communication.
Acts as a platform to inspire the youths to be more involved in edutainment and interactive science approach.
Gain one's confidence by performing in front of different demographic age groups.
Themes for Science Show Competition 2022 are as follows:
Ever wonder how to explain complex DNA topic to a 5 year old? Give your shot by joining this competition and unleash your creativity with it!
Who said experiments can only be found in orthodox lab? Impress your Chemistry teacher that science can be found literally everywhere!
Forget chemical reactions. Inspire the young little children's mind with a 'big bang' from rockets and gravity! Do you dare?
Categories for Science Show Competition 2022:
Primary Category – opens to Primary school students of Year to Year 6.
Secondary Category – opens to all Secondary school students of Year 7 to Pre-University level.
Tertiary Category – opens to all Higher Institutions students.