Seria Energy Lab (SEL) is keen to invite qualified individuals for our opening position.
Male and female
Local or Permanent Resident
Graduates with the relevant qualification(s)
Must possess a valid driving license
Willing to explore and learn
Able to work according to the set schedules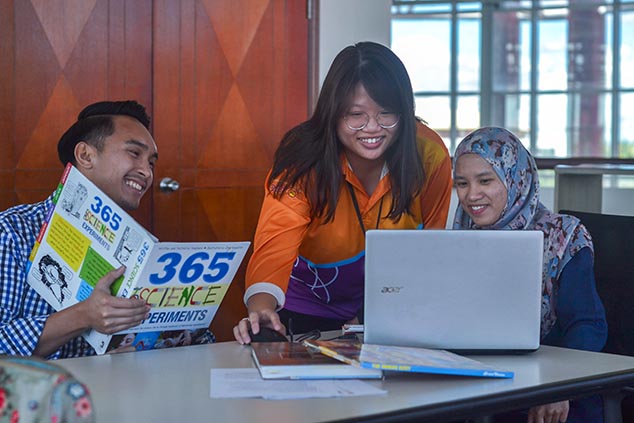 Please download application form here.
Job Position: Accounts Associate.
Contract duration: 3 years.
Department: Admin and Finance Department.

Job Description
Perform daily bookkeeping activities and prepare monthly financial reports, profit and loss and cash flow.
Perform monthly payroll administration.
Perform monthly reconciliations.
Assist in maintaining Company's financial health; revenue and expenses.
Prepare and process accounting/finance documentations such as quotations, receipts and invoices.
Assist on reviewing and updating the Company's Standard Operating Procedures (SOP) manual for accounting/finance processes on a regular basis.
Monitor the implementation of the financial SOP within the Company.
Assist in the preparation and compiling budget allocation for the Company and respective Departments.
Extract sales data and report from Point of Sales (POS) system.
Analyze previous sales trend and create projections/forecasting and risk analysis.
Provide support to the team on the daily activities.
Manning counters when required.
Liaising with Company's external Vendors on payment claims processing.
Proactively identify new initiatives that could benefit the Company.

Background Requirements
Advanced Diploma in Accounting/Finance/Business or any related qualification. Working experience in related field is an advantage.
Good communication skills.
Experience in financial reporting requirements.
Strong analytical and accounting skills.
Demonstrate methodical approach and problem-solving skills.
High degree of accuracy and attention to detail.
Familiar with accounting software/system or Microsoft Excel (to use financial formulae and create spreadsheets).
Good organizational and time-management abilities.
Ability to flourish with minimal guidance, be proactive, and handle uncertainty.