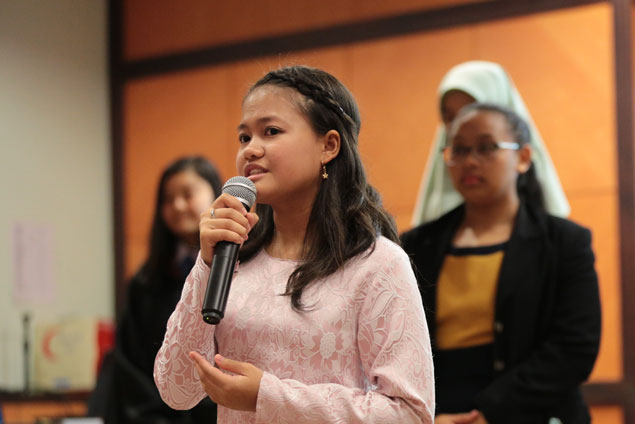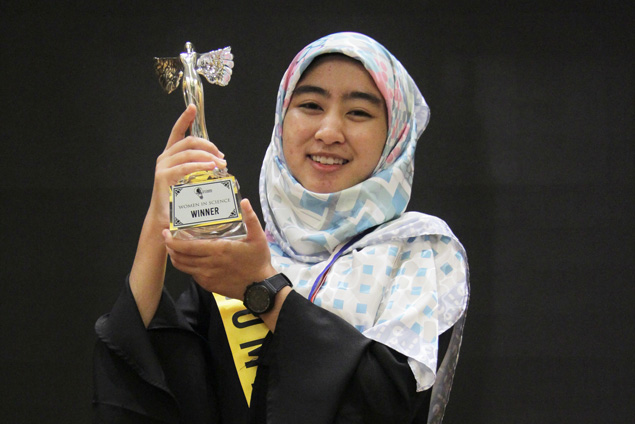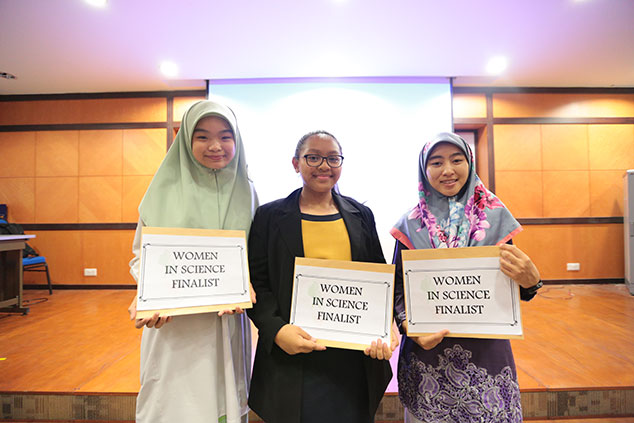 One of the pioneering competitions in female empowerment, Women in Science welcomes girls of ages 12 – 17 all over the schools in Brunei.
This competition provides students with the opportunity to play a significant role in the society and their school to conduct their projects. The projects are mainly aligned with the Sustainable Development Goals as part of awareness, educational or research initiatives. Our centre will accept as many proposals submitted by students and the best proposals will be moving forward to the camp.
Women in Science not only provide amazing opportunities but also as a platform for students to grow and strengthen their skills in project management, communication and leadership (which are adapted from NXplorers program by Shell) in our boot camp. The boot camp conducts team building activities, challenges and games to tests the students of their capabilities.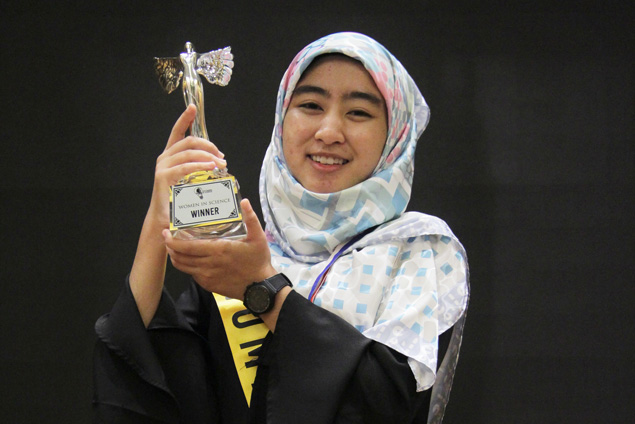 First Women in Science 2019 Winner – Arinah Hadirah binti Sharom
"Knowledge that a girl has need to be seen because their dreams are bigger than anything" – Arinah
Description
Seria Energy Lab first debut the Women in Science Competition in 2019. The competition deemed to be the first of its kind in SEL with the sole purpose to bring in the female students in Brunei to have a bigger platform in educating STEM education and empowering girls to be more participative in the STEM field. This competition is also aimed to select the female Ambassador of Seria Energy Lab, the face of passion on STEM, leadership and empowerment to the youth.
Objectives
To produce novel ideas and projects as an initiative to promote STEM education and Sustainable Development Goals. 

To discover and enhance new skills such as leadership, project management and many more. 

Empower our female students to be more vocal.
FOR PROPOSAL SUBMISSION
Each team must submit one proposal (on any type of project of interest environment, health, technology, youth etc) via email to info@seriaenergylab.com before 31st January 2021.
No submission fee applied
Each school can only submit a maximum of 5 proposals
Only 150 proposals are accepted (First come first serve basis)
The submitted proposal can be in the form of .docx (max 10 pages), .pdf (max 10 pages), .ppt (max 20 slides), .vid (max 15 mins) and etc.
After submission of the proposal, team will receive an acceptance email and summarize program of reference.
Each proposal must contain:

Introduction
Objectives
Proposed Programs
Self-Introduction on team and members
Include Supervising Teacher full name and contact number
Only 20 teams will be selected to enter the competition. If the team is selected to enter the competition, the team is required to pay registration fee BND 60 per team (choice of entering competition is not compulsory).