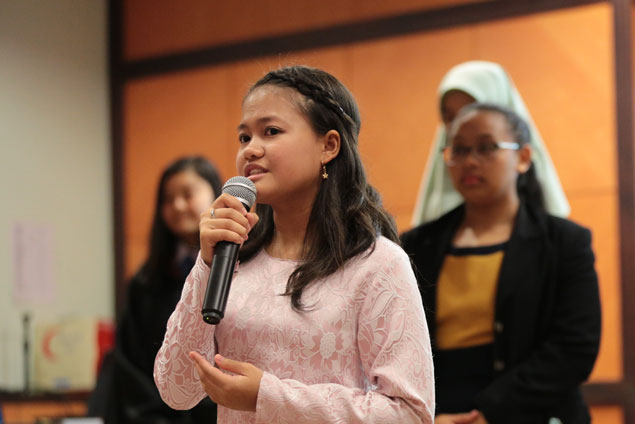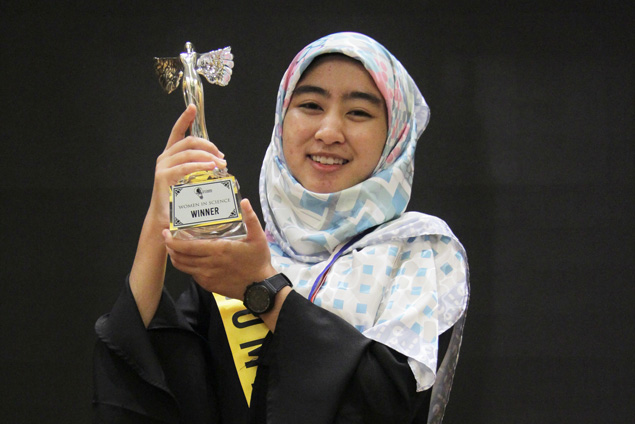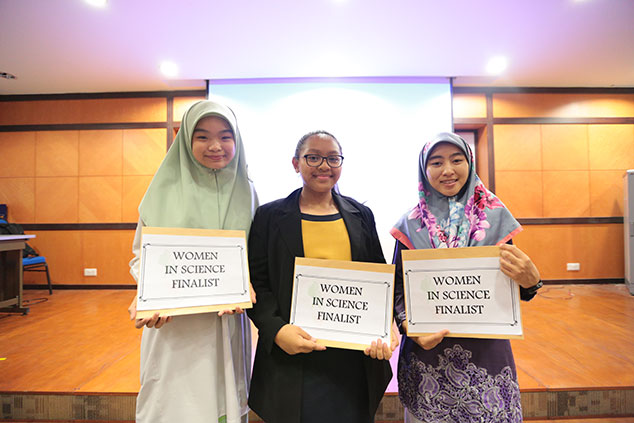 One of the pioneering competitions in female empowerment, Women in Science welcomes girls of ages 12 – 17 all over the schools in Brunei.
This competition provides students with the opportunity to play a significant role in the society and their school to conduct their projects. The projects are mainly aligned with the Sustainable Development Goals as part of awareness, educational or research initiatives. Our centre will accept as many proposals submitted by students and the best proposals will be moving forward to the camp.
Women in Science not only provide amazing opportunities but also as a platform for students to grow and strengthen their skills in project management, communication and leadership (which are adapted from NXplorers program by Shell) in our boot camp. The boot camp conducts team building activities, challenges and games to tests the students of their capabilities.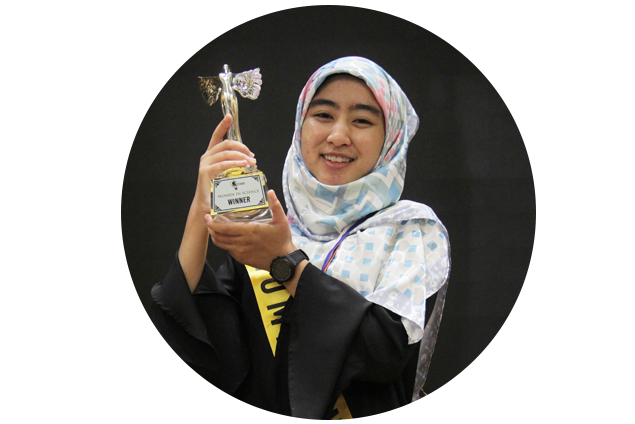 First Women in Science 2019 Winner – Arinah Hadirah binti Sharom
"Knowledge that a girl has need to be seen because their dreams are bigger than anything" – Arinah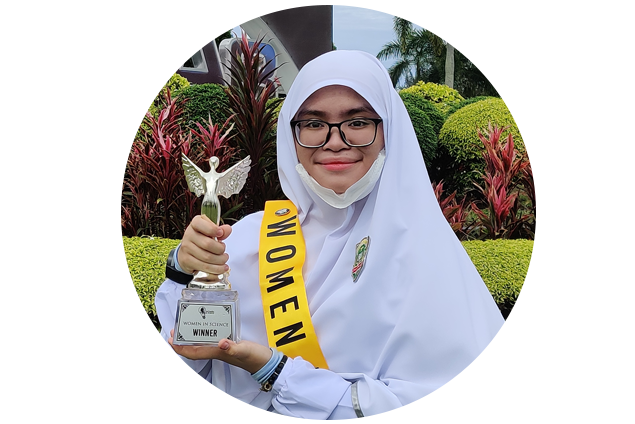 Women in Science 2020/2021 Winner – Nuramanina @ Siti Hawa binti Hj Arifin
"Being one of the participants of Women in Science has changed me in terms of my confidence, speaking skills, I am more exposed to STEM education and because of that I am able to think critically and find the perfect solutions to my problems" – Nuramanina
Description
In 2022, SEL will be conducting the third installment of the WIS Competition. Since 2019, the competition has successfully engaged over 120 female students from schools all over Brunei. Our previous participants have shown improved confidence, heightened awareness on Sustainable Development Goals and other global issues, and amazing leadership skills gained through our program and we hope to continue to inspire young women next year.
Objectives
To encourage the creation of innovative ideas and projects that will promote STEM literacy and Sustainable Development Goals.
To enhance important soft skills such as leadership, project management, budget management and more.
To empower young female students to become leaders in STEM-related programs or fields.
Women in Science 2022 project themes
Aqualab 
Preservation of marine biodiversity through the means of modern technology.
An awareness initiative of our marine life and Goal 14: Life Below Water.
A wastage collection method using technology to clean our rivers or ocean / clean-up projects.
Initiatives to tackle illegal fishing.
Stress Nexus (Food, Water and Energy)
Reducing food waste by composting.
Farming: vertical farming / hydroponics.
Awareness initiatives on water consumption and preservation.
Development of a prototype to clean water.
An awareness initiative to the 3 renewable energy: solar, wave and wind.
Development of functioning energy prototypes to increase awareness and a skillful community in building and development.
Possible collaboration with other businesses to reduce their energy consumption.
Develop a prototype/app that could monitor energy consumption in a household.
Smart Science
Developing new interactive teaching approaches to raise science competency amongst students.
Creating fun educational tools by the utilization of modern technology.
Developing training courses that benefits the community on 21st century skills for the future.
Requirements
Female.
Aged between 13 – 17 years old.
Must be in teams of 3.
Supervising teacher must monitor students at all times.
Willing to participate in the competition throughout 2022.
Eager to learn about STEM.
Passionate about contributing to the community and the future.
FOR PROPOSAL SUBMISSION
Each team must submit one proposal via email to both fathien.amirul@seriaenergylab.com and shaima.misli@seriaenergylab.com latest by 30th June 2022.
No submission fee applied.
Each school can only submit a maximum of 5 proposals.
Only 150 proposals will be accepted (first come first serve basis).
Only 20 teams will be selected to enter the competition. If the team is selected to enter the competition, the team is required to pay a registration fee of BND75.00 per team. (the choice of entering the competition is not compulsory)
Projects should be flexible in terms of execution, as it should be feasible to be conducted physically (following the proper SOP set up by Ministry of Health) and digitally.
Projects should strongly emphasize on the creative uses of social media platforms.
The fee is inclusive of joining our WIS Competition Bootcamp which will be held physically at SEL. During this workshop, the selected teams will get to explore problem-solving tools adapted from our NXplorers program (https://seriaenergylab.com/workshop/nxplorers/) and they will go through fun and challenging activities to test their skills in leadership, teamwork, communication and critical thinking.